What Do You Need...





Moving Resources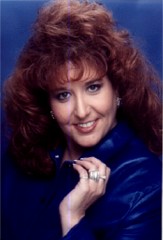 I am Connie Chidester, a REALTOR and Relocating Specialist. I have resided in the Houston/Clear Lake Area for the past nine years. Regardless of your home needs, I can help you. If you are interested in buying, selling, or leasing your home, I can provide you with all the neccesary tools to make the experience an enjoyable one, not the nightmare it can sometimes appear to be.
With so many financing options available today, I can show you how to be MONEYWISE and buy your house with very little or no money down!
I can help you find an apartment, townhome, condo or rental home. From Conroe to Galveston, I will use my experience, enthusiasm, and creativity to find you the perfect home. I am a liscenced real estate professional and this is a completely FREE service to anyone interested in leasing.
Contact me today and I can help you find your new home.

Waterfront property, leasing options, owner financing,and more are available. Please fill out the brief Information Form so I can begin working to meet your relocating needs.
Call Today!
281-336-3146